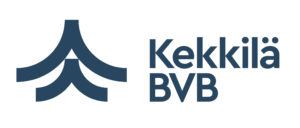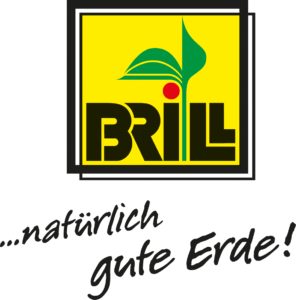 From the beginning of January 2022, Kekkilä-BVB will acquire the tradition-steeped family company Gebr. Brill Substrate GmbH & Co. KG. The purchase contract was signed on December, 10th of 2021.
Horticultural engineer Gerrit Brill, longtime sole owner and managing director of Gebr. Brill Substrate GmbH & Co. KG, explains: "This is the best possible way for a continuation of our family business Gebr. Brill Substrate and the affiliated company Brill Papenburg Logistics under a new strong roof. Coming from a traditionally strong position in multiplication substrates we have today a strong position in professional substrates for potflowers and softfruits, too. Kekkilä-BVB has a reliable and highly professional reputation in the market. We have prepared the companies well for the deal and for the coming months so that our employees and customers can start the new season and the further future with confidence."
Juha Mäkinen, CEO of Kekkilä-BVB, explains: "Brill Substrate's strong position as a supplier of professional growing media especially in Germany and Italy is a good support for the product range of Kekkilä-BVB's twelve growing media factories. Having own port and terminal area will enhance Kekkilä-BVB's operational efficiency of raw materials to own Central European production units and partners. We believe that by combining our strengths in production, distribution and sales, we will be able to boost our sales throughout Central Europe. We are also pleased to have Brill employees supporting the success of Kekkilä-BVB, as well as including Brill and TerraBRILL brands to our brand portfolio", says Mr. Mäkinen.
Both sides emphasize that the continuity in the supply of Brill customers with the well-known substrates from Georgsdorf production is ensured in the usual quality. Continuity is also guaranteed in service, as Kekkilä-BVB secure to continue with all current Brill employees. This means that customers retain their familiar contact persons in the office and in the field. Mr. and Mrs. Brill will keep on supporting the Brill business in spring time 2022 actively, now as consultant resp. as employee like before.
The production company continues under the name Kekkilä-Brill Substrate. Along with Gebr. Brill Substrate Kekkilä-BVB will acquire the shares of Brill Papenburg Logistics GmbH, the sales subsidiary Brill France and the 50% of the shares in the Geotec production plant in Italy.
Kekkilä-BVB is the European market leader in horticulture. The company offers products and services for international, professional horticulture as well as for consumers and gardeners in over 100 countries worldwide.
Gebr. Brill Substrate, who celebrated their 100th anniversary in 2020, develops, produces and markets internationally high-quality growing media and gardening substrates.